Newsroom
Find the latest news from Hyundai Motor Group Innovation Center in Singapore.
HMGICS
HMGICS Names Alpesh Patel Vice President and Head of Technology Innovation Group to Shore Up Smart Factory Capabilities
10 Mar, 2023 05:25 PM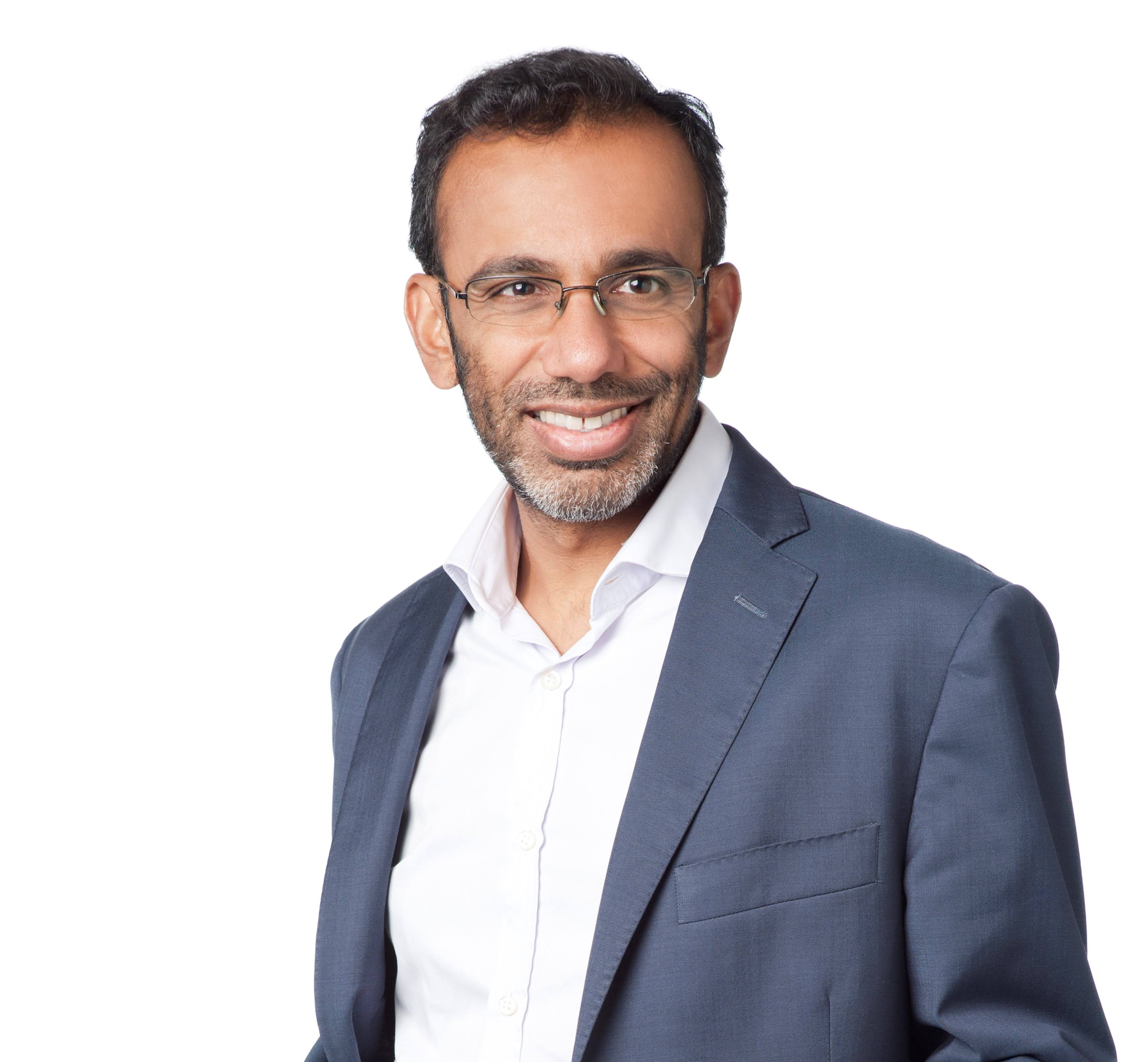 In a key 

milestone for the business, Alpesh Patel has been tasked with ramping up Industry 4.0 technologies such as AI and digital twin to accelerate innovation in the field of intelligent manufacturing in Singapore
SINGAPORE, February 27, 2023 – Hyundai Motor Group Innovation Centre in Singapore (HMGICS), Singapore's first Smart Factory for EVs and Hyundai Motor Group's leading open innovation hub, today announced the appointment of Alpesh Patel as the Vice President (VP) and Head of the HMGICS Technology Innovation Group.
With more than two decades of experience covering technology and digital-oriented strategy consulting, manufacturing, automotive and motorsports, Alpesh will play a key role in realising HMGICS's Smart Factory vision and setting up the Meta Factory. He will lead the charge on developing and managing cutting-edge intelligent manufacturing innovation platforms through Industry 4.0 technologies.

HMGICS, established to serve the future of mobility and meet the diverse needs of customer via an intelligent manufacturing platform, will leverage advanced digital transformation based on Industry 4.0 technologies such as Robotics, AI, Digital Twin and the Metaverse. HMGICS is now establishing a 3D virtual factory as the first step towards establishing the real-time synchronisation of the virtual and physical factory, while targeting to achieve a fully cloud-based operation via a Meta-Factory in 2025 as the final goal.
''Alpesh has a strong proven track record and possesses both experience and deep understanding of the sector and the ecosystem it thrives in. We are on a journey to realise the future of mobility, and to innovate and present an intelligent manufacturing value chain that is agile enough to meet the diverse needs of today's customers. Alpesh will be key in strengthening and accelerating the digital transformation of our Smart Factory. I'm excited to welcome him to the team as we look to make HMGICS the bedrock of the future mobility eco-system," said Mr. Hong Bum Jung, CEO of HMGICS.
Alpesh will support HMGICS's strategy of leveraging Industry 4.0 technologies to revolutionise the mobility value chain through his experience as leader of McKinsey's Digital Capability Center (DCC) Asia Pacific, where he led the blueprinting of Industry 4.0 ecosystems for Asian governments and drove the creation of IP from Industry 4.0, digital, analytics and sustainability innovation centers. He also founded the Singapore unit of the DCC in partnership with the Advanced Remanufacturing and Technology Center (ARTC). With his successes in helping businesses with their digital transformation and addressing productivity and human capital concerns, he is well-placed to accelerate the development of intelligent manufacturing capabilities and a real-time synchronisation of both the virtual and physical smart factory across production operations, quality management, logistics, and more within HMGICS.
Prior to his role at McKinsey, Alpesh was a senior aerodynamicist at Ferrari's Formula One team for seven years, building his expertise in AI and Digital Twins.
''The technology of the future is right here at the HMGICS smart factory. These are exciting times for both the mobility and manufacturing industries, and I look forward to bringing my experience and skillset to realise HMGIC's mobility vision, diving straight into the set-up of the Smart Factory. Digital twin technology will transform the way we live and work, and I foresee the smart factory driving sustainable growth, great productivity and more efficient energy use," said Alpesh.
Alpesh Patel, Vice President and Head of the HMGICS Technology Innovation Group
2023 ~ : HMGICS, Vice President and Head of the Technology Innovation Group
2011 ~ 2022: McKinsey & Company, Partner and Digital Leader Capability Centers, Asia Pacific / Singapore
2004 ~ 2011: Ferrari SpA, Senior Computational Fluid Dynamics, Aerodynamicist, Wind Tunnel Department / Italy
1998 ~ 2004: Numeca International, Development Engineer and Product Manager / Belgium
2010: Postgrad/Masters, Finance, University of Chicago Booth School of Business
2003: Postgrad/PhD, Applied Sciences, Université libre de Bruxelles
1998: Diploma of Mechanical and Electrical Engineering, Université libre de Bruxelles
– End –
About Hyundai Motor Group Innovation Center in Singapore (HMGICS)
HMGICS, the Hyundai Motor Group's test bed and a global open innovation hub, aims to develop new EV business models, forge innovative partnerships, produce mobility products, and develop the Group's intelligent manufacturing platform to revolutionize the overall sustainable mobility value chain. Established with the aim of revolutionizing the future mobility value chain, the Center utilises the latest Industry 4.0 smart technologies, such as artificial intelligence (AI), Internet of Things (IoT) and robotics with deep expertise in smart mobility solutions and smart automotive manufacturing solutions.
More information about HMGICS can be found at:
https://www.hyundai.com/sg/home
About Hyundai Motor Group
Hyundai Motor Group is a global enterprise that has created a value chain based on mobility, steel, and construction, as well as logistics, finance, IT and service. With about 250,000 employees worldwide, the Group's mobility brands include Hyundai, Kia, and Genesis. Armed with creative thinking, cooperative communication and the will to take on any challenges, we strive to create a better future for all.
Contact:
Peter Kim
Hyundai Motor Group Innovation Center in Singapore (HMGICS)
dongwook.kim@hmgics.com
Contact us
(+65) 6335 3984
(10:00am – 6:00pm, Mon – Sun)
Scan to have a personalized consultation via Whatsapp.
WhatsApp us